31 Jan

Who packed 'MY' parachute ??

I was once very upset. I was a major in the Army then. An

officer I had known (as I thought) had risen to the rank of a General and when

I met him in a social gathering, he refused to recognize me. 'Look at him,' I

told a friend of mine, 'I have done so much for him when he was a Brig. He has

been to my house for dinner, and now that he is a General, he does not even

remember my name!'

My friend said, 'do you remember the names of your sahayaks?
I was stunned. 'No! ,' I said. And then this is what he said, 'these jawans
looked after you from waking you up with a cup of tea in high altitude, to
doing up your uniform to make you look smart, to being a close buddy in peace
or war. They did everything to support you move up your promotion ladder. And
you don't even remember their names??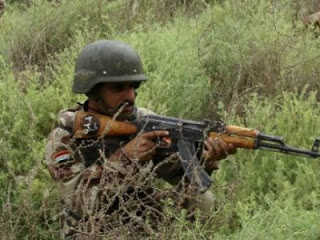 Yes, its true. We expect our seniors to remember us and
acknowledge that we helped them both socially and professionally, but we all
forget those who 'packed our parachutes.'
Another incident that relates to this is when a newly
promoted Maj Gan – a GOC (General Officer Commanding) came to our Officers
Mess. When some of us congratulated him he said, 'don't congratulate me !
Congratulate my three COs and the 20000 odd men who slogged to let me be
promoted. If they had not worked sincerely, I would be a Brigadier today.
I did some damage control. I started acknowledging everyone who worked to make my
life better. And today when I read this story ( goo.gl/dQAXA ) I recalled these incidents.
I dedicate this post to all those who helped me in my life
to reach where I have reached, to let me have what I have, without whose
support I could not be as happy as I am today.
Thank you all for 'packing my parachutes'