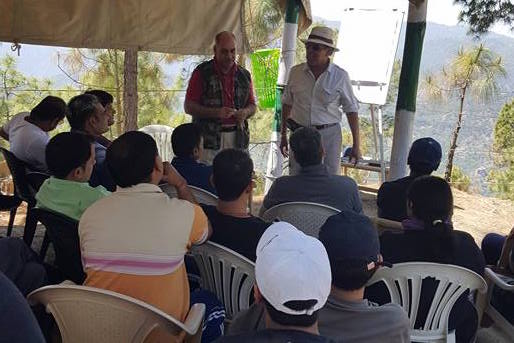 15 Apr

Outbound Leadership Camp at Barog

Mission Recharge

A 2 days power-packed outbound camp was conducted for Evok (a unit of HSIL).

A dynamic, enthusiastic team determined to achieve great heights in 2016-17.

Pine Hill Eco Camp, Barog, is a wonderful place to be in. In the middle of Mother nature, this camp is beautifully laid out in Dense Pine forest One gets absorbed in its scenic beauty, peace and tranquility and lovely breeze.